Imagine for a moment, summers past.  Squealing kindergarteners running through sprinklers.  Bulldogs snoring in the shade of tall trees.  Pitchers and pitchers of lemonade and bottles and bottles of wine being poured to neighbors passing by as the temperature starts to fall and the day's work is done.  Porch and patio sitting with girlfriends.  The backyard gas fireplace is going now and secrets and laughter and tears punctuate the night.
And inside there is music.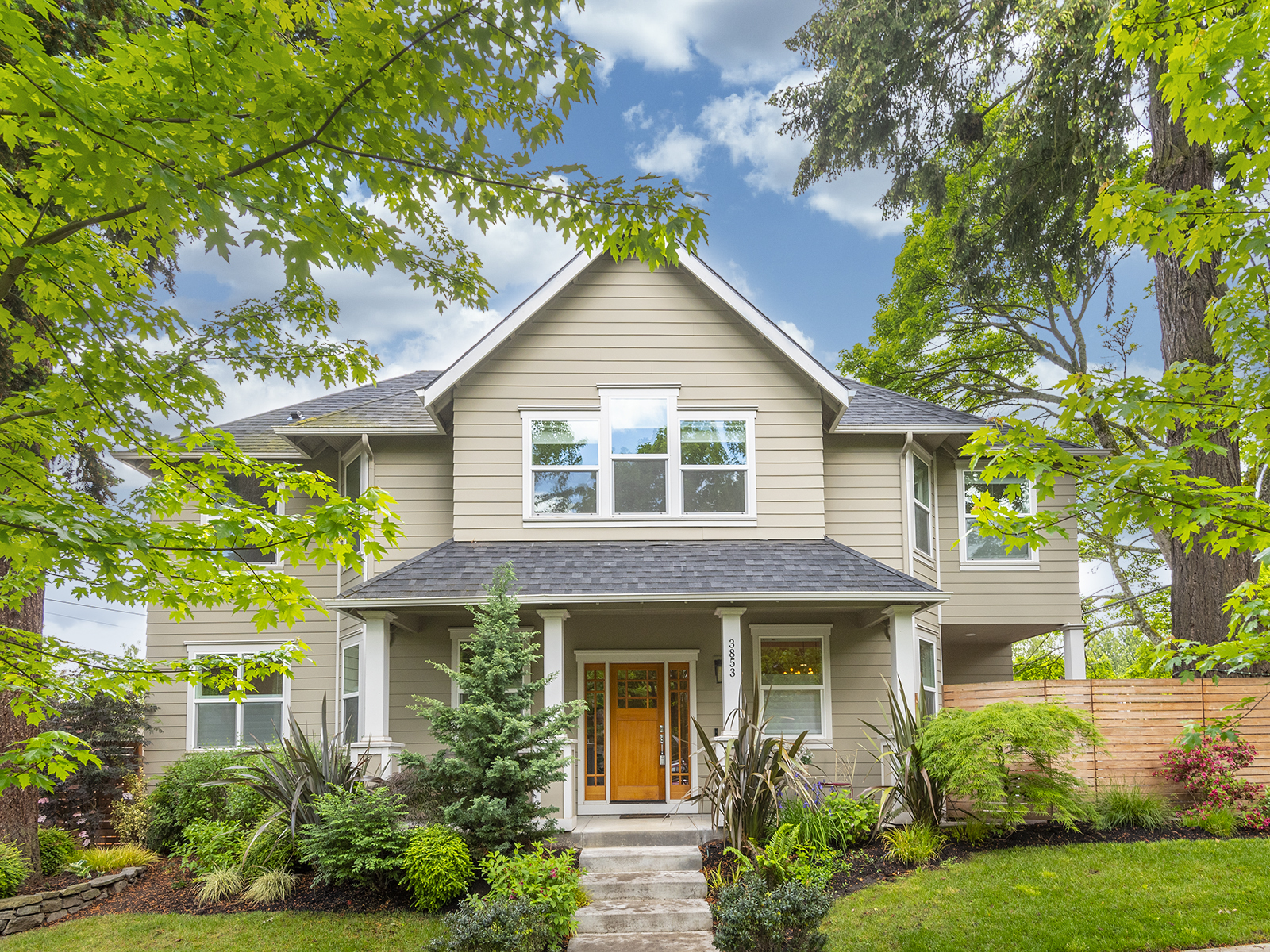 The twang of a guitar and harmony.  The growl of the bass.  The thrill of perfecting Heart and Soul with your best friend. The steadiness of a drum beat. The wild abandon of the cymbals.  Life in songs. Life at Heartsong House.
Step in the front door to glorious open concept living. A massive gas fireplace is the centerpiece of the room.  Built-ins flank each side to display precious memorabilia or your personal library.  The gourmet kitchen's top-of-the-line appliances will make even the most novice cook look good.  The large center island is perfect for gatherings.  Put out a cheese platter and you've got a party!  In the dining area, a 36-bulb chrome chandelier call out for a little Billie Holiday and a shrimp etouffee.  A French door to the patio means al fresco dining is a breeze.  Entertaining never was easier.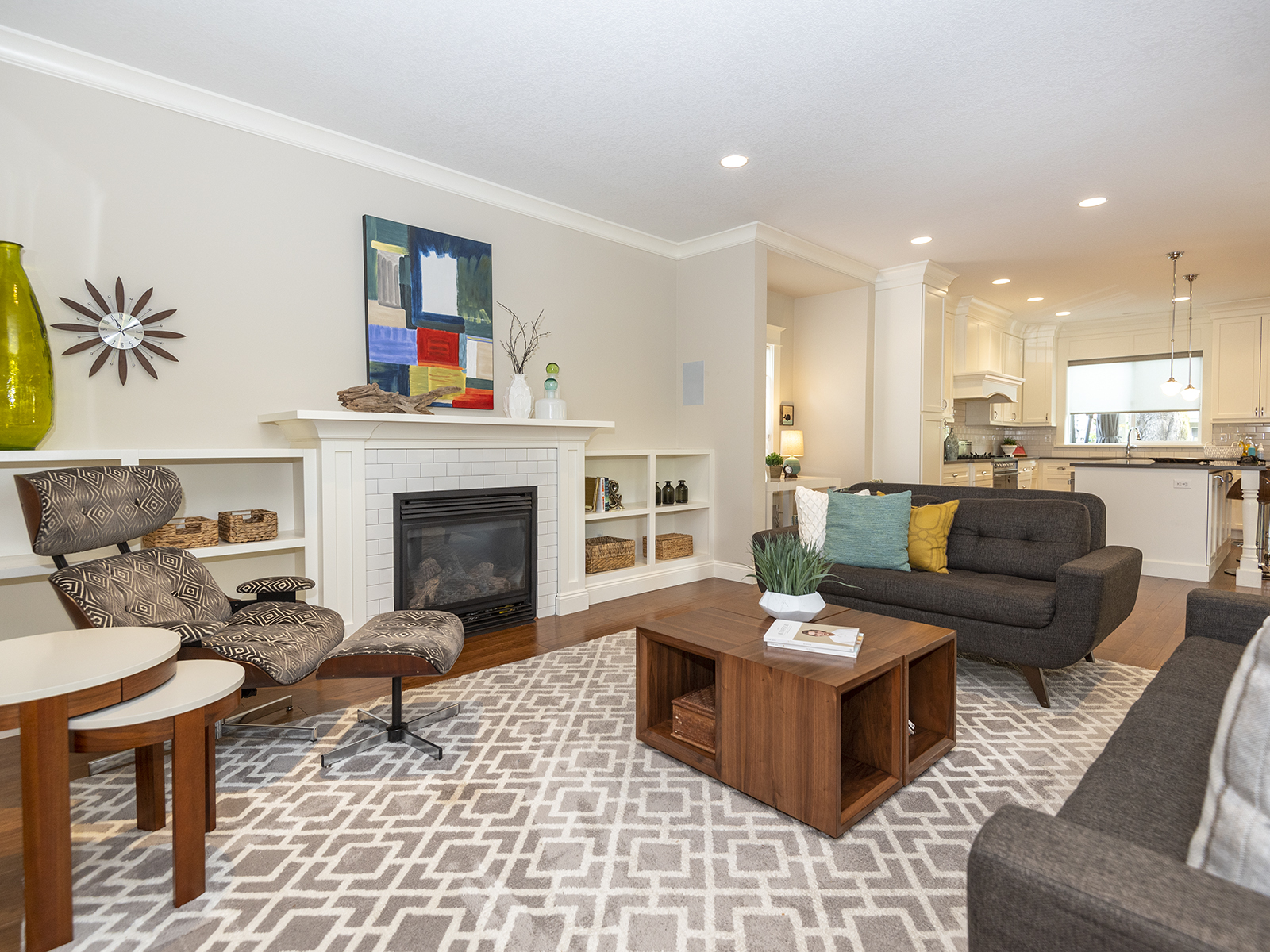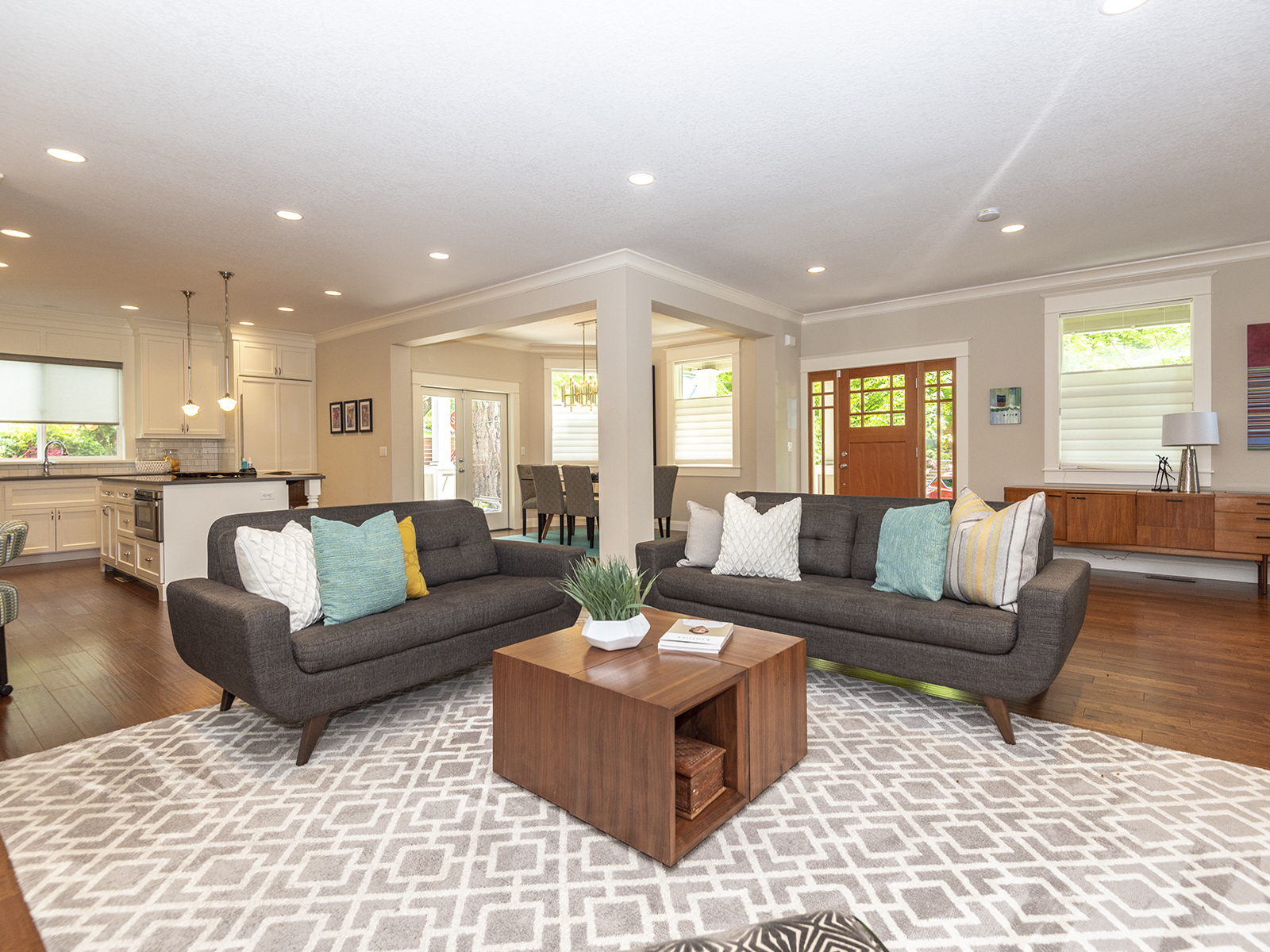 Silent slumber awaits upstairs where you will find three generously sized bedrooms and a light and bright ensuite master bedroom with a generous walk-in closet.  The custom top-down style window treatments allow you to lazily enjoy the sunrise from bed, and when you are ready to face the day, the master bath features a huge walk-in shower.  A second full bathroom rounds out the second floor.
The lower level is where magic happens.  Yes, you can slide onto the sofa and binge-watch your favorite show.  But you can also flex that right brain muscle and paint, sew, sing, dance, and play.  And don't be afraid to get loud.  Really loud.  This home has additional soundproofing insulation between the lower level and main floor.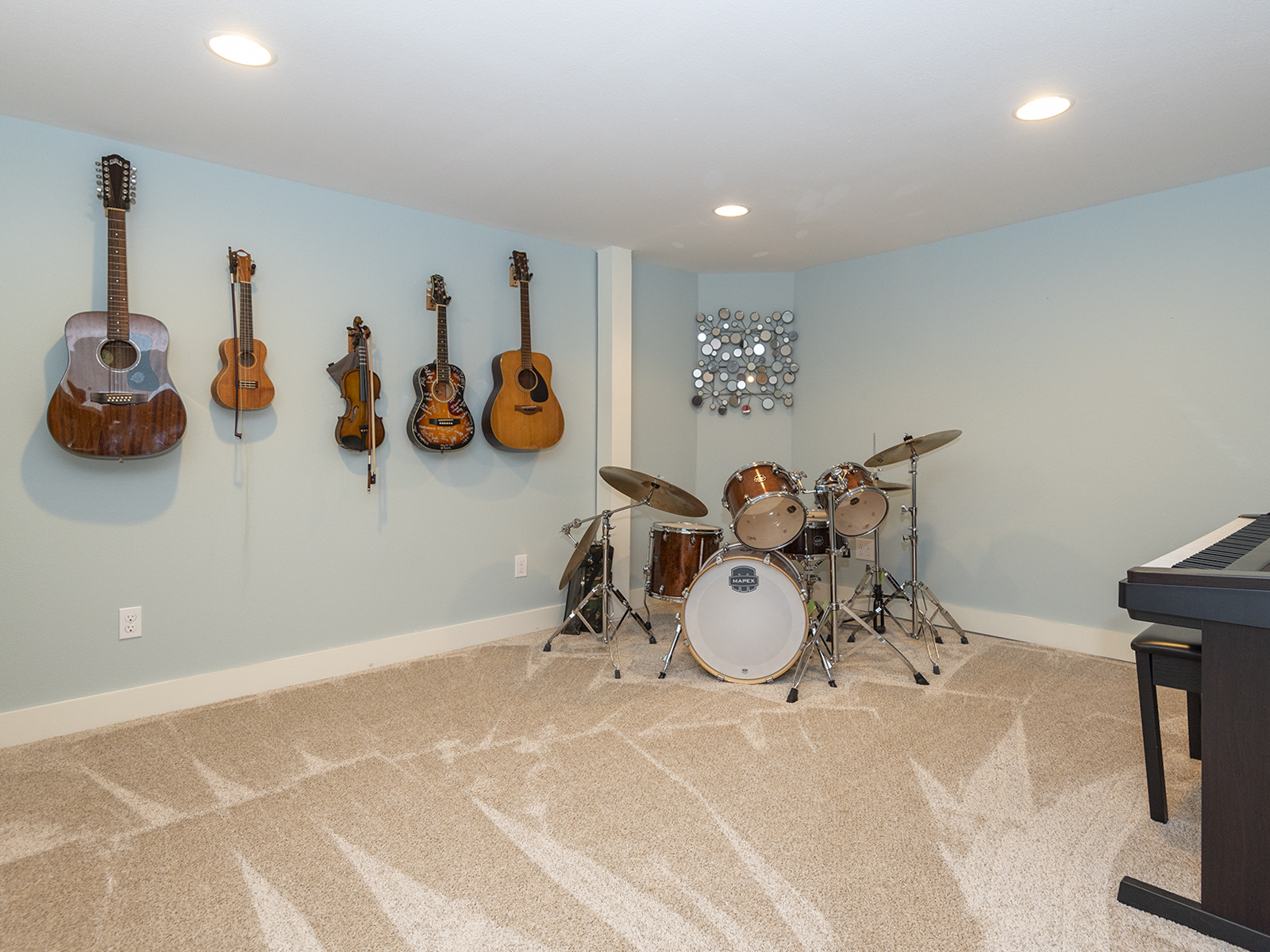 A truly turn-key house where you can get to the business of living, you'll find additional features that make running a household that much easier including: an energy efficient furnace, central air, sprinklers, surround sound, Ring Pro-Video security system, Lutron app-enabled light switches, Nest thermostat, gas line to exterior grill, and so much more.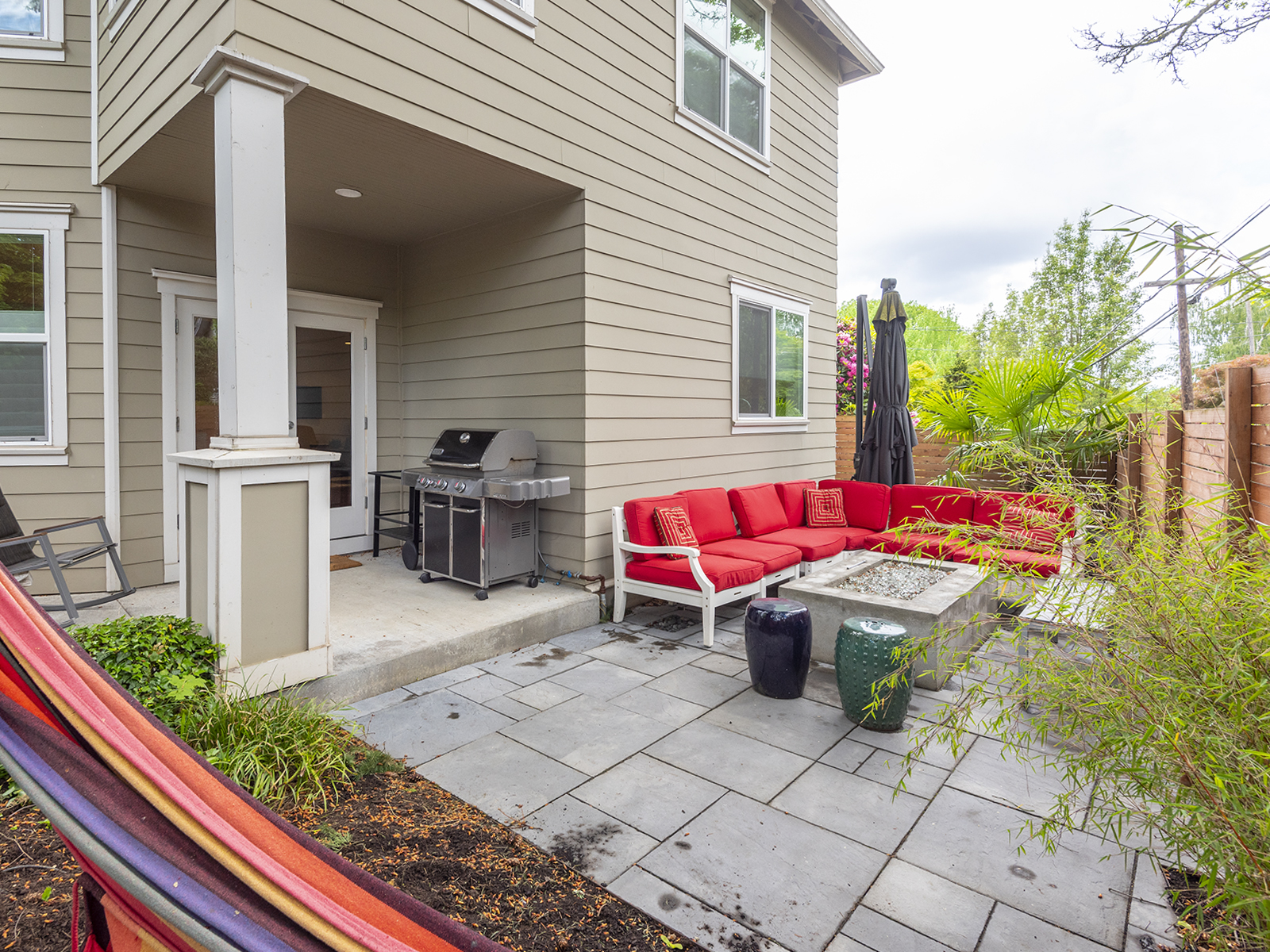 Located in one of Northeast Portland's most desirable neighborhoods, enjoy close proximity to popular restaurants, shops and amenities.  Less than five miles to downtown and just six to the airport you'll find easy commutes to complement your easy living at Heartsong House.
Offered at $995,000   3853 NE 21st Avenue   Portland, Oregon   97212

Fighting the Good Fight over Memorial Weekend
This weekend I found myself back in the Bidding War Zone.  Armed with a preapproval letter from a kick-ass lender, a "perfect" offer, and motivated buyers, I presented an offer over asking to the listing agent Things were looking good for my buyers who had been searching for six months for the perfect rural property where they could grow fruit trees, and their children could enjoy fields of grass to play. 
One hour before the offer deadline,we were ambushed by buyers with deeper pockets. The property that had been sitting on the market for 22 days, was now a hot commodity.  My buyers lost the house.
You would think that during a pandemic, experiences like these would be few an far between.  But with low inventory and even lower interest rates, buyers are soldiering on, writing offer after offer to finally land a home to call their own.
How can I help you?
In my next blog post, I will explore ideas on how you can stand out in crowd during a multiple offer situation.  But in the meantime, this recent article from Realtor Magazine explains that this is not just an Oregon phenomenon.  It's happening all over the country.  Questions? Feel free to email me at sgoddyn@windermere.com  or call me at 503 830-8516.
Read on…
The tight supply of homes for sale is prompting competition among buyers in some markets. The real estate brokerage Redfin reported that 41% of its agents' offers faced a bidding war in late April and early May amid the COVID-19 pandemic. In some markets, the bidding war rate was above 60%, the brokerage reported.
"Demand for homes has picked back up after hitting rock bottom in April, and that uptick paired with a lack of supply is a recipe for bidding wars," says Taylor Marr, Redfin's lead economist. "Home buyers are getting back out there, searching for more space as they realize using their home as an office and school may become the norm. But sellers are still holding off on listing their homes, partially due to economic uncertainty and concerns of health risks. In some hot neighborhoods, there may only be one or two homes for sale, with multiple home buyers vying for them."
Redfin reported that Boston had the highest rate of bidding wars in the four weeks ending May 10. In Boston, agents reported 63.3% of their offers written had competition from other buyers. San Francisco and Fort Worth, Texas, followed with bidding war rates at 63% and 62.2%, respectively.
Crystal Zschirnt, a Redfin real estate professional in Fort Worth, says that during the first week of May one of her clients made an offer on a house that had 17 total offers. "The fierce competition is due to low inventory," Zschirnt says.
Homes in the $300,000 to $400,000 range are seeing the highest number of bidding wars at 44%, but closely trailing are homes priced in the $800,000 to $1 million range at 43.8%, and $600,000 to $800,000 range at 43.5%.
Posted on May 27, 2020 at 11:41 am
Suzanne Goddyn
Posted in
Multiple Offers
I recently listed this property in the Homestead Neighborhood.  Just minutes to OHSU and hiking trails, perhaps the best thing about this neighborhood are the drop-dead gorgeous views of Mt. Hood and the Willamette River.  While this home received a full-price offer in less than 24 hours, there are other homes in Homestead that may be right for you!  Here's a look at what you missed!
Your next chapter awaits at Vista del Sol
Nestled on a quiet street in the Southwest Hills lies Vista del Sol, a 1937 property with breathtaking views.  Inside this 5 bedroom, 2-1/2 bath home, you'll find the perfect floorplan for multigenerational living.
Welcome home…
On the first floor, Vista del Sol won't disappoint with a myriad of entertaining spaces. Prepare a fine meal in the newly renovated gourmet kitchen and serve it to your guests in the spacious dining room. How about book club around the fireplace in the cozy parlor?  And there's no time like the present to start planning the post-COVID block party with neighbors (safely distancing) in the large family room.  It's hard not to covet the vaulted ceiling and walls of east-facing windows where a soft-served cone called Mount Hood melts in the morning sunrise. The first floor also features a glorious entry with original tile, a powder room, and bedroom.
Mosey on up the stairs…
Upstairs you'll find the first master bedroom which has plenty of built-ins, including a romantic window seat and marvelous views.  A second large bedroom and full bath round out the second floor.
An emphasis on privacy…
The serene lower level is perfect for guests or extended family with its own exterior entrance, two bedrooms and a large second family room.  The first bedroom has a built-in desk area and wood-burning fireplace.  The second bedroom lives large and has its own window seat to relax and read a book. There is no shortage of storage in the mudroom as well as many closets and cupboards.  The laundry room area includes a semi-finished space ideal for working out or perhaps adding a kitchenette.
Enjoy the great outdoors…
Both the main floor and the lower level have private decks.  The main floor's huge cedar deck is the perfect spot to enjoy that first cup of coffee or tea as you watch birds take flight over the Willamette River. The lower level deck off the family room looks over a kaleidoscope of color in the English garden.  The front patio is a great place to sit and chat with neighbors.  And if that isn't enough to satisfy you, get your Zen on at one of the many hiking trails in the nearby 178-acre Marquam Nature Park.
Homestead is home…
This often-overlooked location is incredibly practical.  Talk about easy commutes! It's just over a mile to OHSU Hospital and Portland State University, and less than two miles to Zupan's.  A bus stop is just a ¼ mile away if you choose to ditch your car.  What's more, this central location can get you to both the freeway, the Eastside, and Lake Oswego in no time.  This property is served by exceptional schools:  Ainsworth Elementary, West Sylvan Middle School, and Lincoln High School.